I'm writing updated WordPress tutorials, and collecting the best resources for PHP and JavaScript development.
I'm writing updated WordPress tutorials, and collecting the best resources for PHP and JavaScript development.
Access To All eBooks
Request New Code Samples
Early Access To Content
Join Plugin Machine
Site Membership
$120/year
eBook
Request new code samples
Get early access to content
---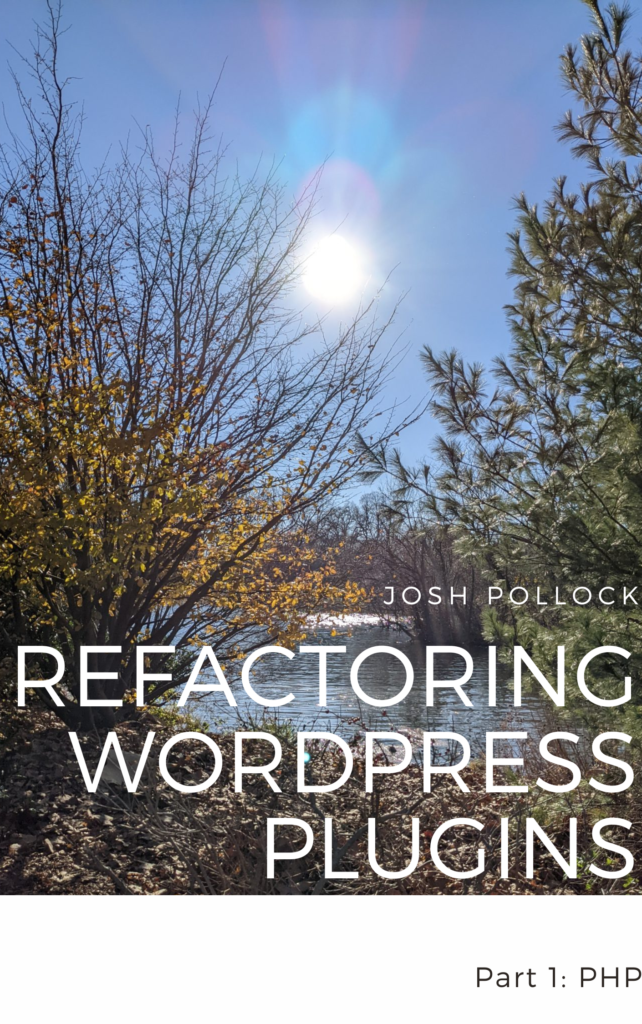 Refactoring WordPress Plugins
The PHP Parts
For experienced WordPress developers who are looking to improve the PHP in their plugins, use new modern best practices and adopt test-driven development.
Latest From The Blog
Read my WordPress plugins, and learn how they work with first-party APIs — Laravel and NodeJS applications I develop — and third-party APIs.
I have been using Docker Compose for local development for years now. While I am comfortable writing or debugging a docker-compose.yml file, if I can avoid doing so, I will. Luckily, the WordPress open-source platform has a zero-config tool for Docker-based local development that is built on top of Docker Compose. If you run this […]
Members Only Tutorials
If you're a member, you get access to completed and in-progress tutorials. Leave comments and ask for code examples.
In this final chapter of part 1, I will walk through a refactor in order to review all of the concepts covered in earlier chapters. I will discuss how I decided where to draw the lines between concerns and show how that guided my decisions around refactoring. In addition, I show how to use integration […]