Plugin Machine creates and delivers WordPress plugins. This page explains how to use Plugin Machine to generate a WordPress plugin.
Click on the "New Plugin" menu item or if you see it a "Create Plugin" button.
Helpful Links
Step By Step Instructions
Click the "New Plugin" menu item. On the first screen:
Enter "Name" – The display name for plugin.
Enter "Slug" – This must be in "slug-case" and is used for translation domain and in other places.
Enter "Github Originization or Username" – This is used to assume the Github repo url
Click "Save"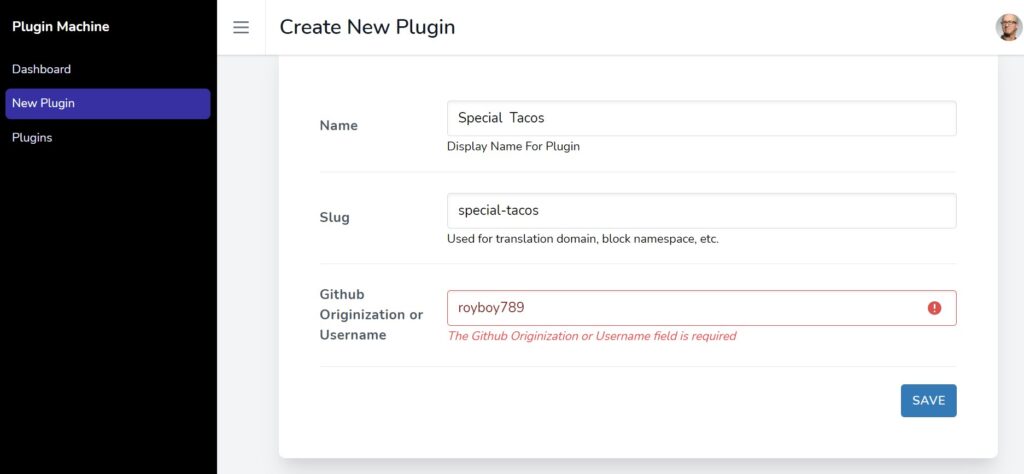 This takes you to the first step in the builder: the feature chooser. In the feature chooser, you can enable the different features plugin machine supports. Once you click "Save", you may be asked to enter settings for PHP, if required by your features. Then you will review names for things and then click "save."
This takes you to step two. At this point, you will see a list of all of the enabled features. You should visit each feature by pressing the "edit" button.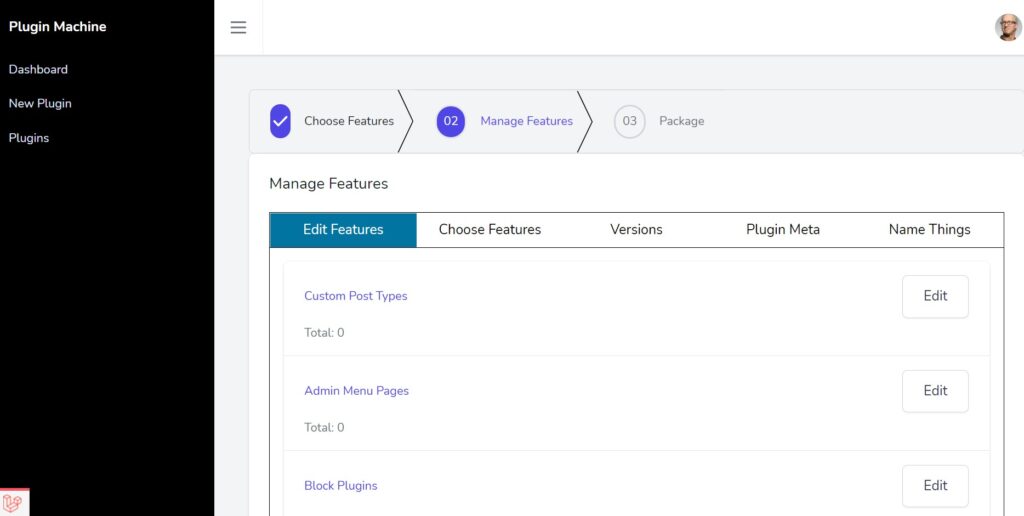 Once you are done adding your features, click on "Package" in the progress bar. This takes you to the final step.
First, review the plugin meta data that is used in the plugin header. On this screen you can either download the plugin — for development — or create a releasable ZIP file. The later option is in development. For now, you can click the "Download" button under the "Download" tab.
Under that downloads button is instructions for development, based on what features you have enabled.
Next Steps
After you download your plugin, you will need to extract the ZIP and load the files up in a code editor, such as VsCode. If the README for your plugin mentions JavaScript build steps, you must run these before activating your plugin.